ONLINE COACHING WITH TEAM GB ARCHER TOM HALL
We're all hoping that the 2021 season is going to look more normal than 2020. So why don't you kick start your archery training with some top quality online archery training with Britain's number 1 male recurve archer, Tom Hall. These online session are 40mins long and are conducted via Zoom. They are jam packed with great content, including, but not limited to,
-Warm Ups
-Technique
-Bow Training
-Injury Prevention
These sessions are a real bargain and only cost £6.50 per session. To sign up you have to click the link below and fill out the google form. 
Wed, 23rd Dec, 18:00-18:40
Thurs, 24th Dec, 10:00-10:40
Sun, 27th Dec, 14:00-14:40
Mon, 28th Dec, 10:00-10:40
Wed, 30th Dec, 18:00-18:40
Fri, 1st Jan, 14:00-14:40
Sun, 3rd, 14:00-14:40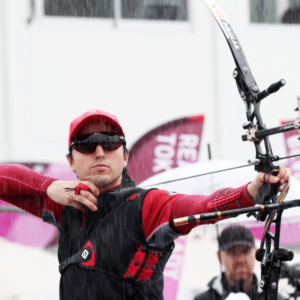 Tom Hall, Great Britain's number 1 recurve archer and Podium Bowstring pro staff member in attendance at the Tokyo Olympic warm up event